One of the greatest basketball player Kobe Bryant, 41, has been confirmed dead in a helicopter crash with seven other families on 26th January 2020 at Los Angeles.
His daughter Ginna, 13, was also in the helicopter. Bryant is survived by his wife and three daughters.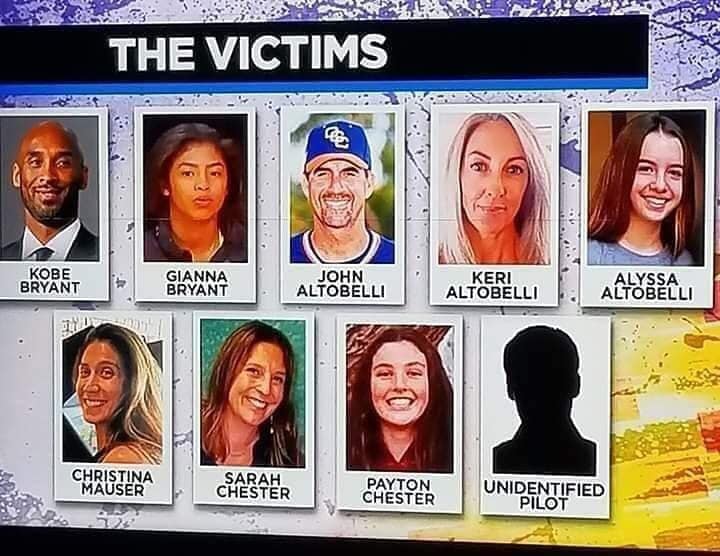 Bryant was a ruthless basketball competitor, known as the "Black Mamba." He would rip an opponent's heart out with a devastating dunk, or an artful fadeaway jump shot a signature move. He scolds less talented teammates and craved the ball in big situations.
Bryant was known to see his challenges as a big rise for him.
He arrived in the NBA straight out of high school, in 1996, as the first guard to skip college basketball straight for the pros. This decision was seismic: Bryant's success inspired a generation of players, including James, to seize their pro opportunity as soon as possible.
After winning three straight championships with Shaquille O'Neal from 2000-2002, the Lakers suffered some down years in the mid-aughts following O'Neal's 2004 trade to the Miami Heat. Then Bryant willed the Lakers to a reawakening, winning back-to-back titles in 2009 and 2010. He was the MVP of both series: those championships, without Shaq, validated his all-time greatness.
His singular performances thrilled his followers.
In January of 2006 Bryant scored 81 points in an LA victory over the Toronto Raptors; only Wilt Chamberlain, who went for 100 points in a game in 1962, scored more in a single game.
Bryant's final game, in 2016, set a new standard for last hurrahs: Bryant scored 60 points, on 50 shots, in a Laker win over the Utah Jazz. For the Mamba, this basketball ending was all too fitting.
Several tributes around the world for the legend.
Plugin Install : Subscribe Push Notification need OneSignal plugin to be installed.